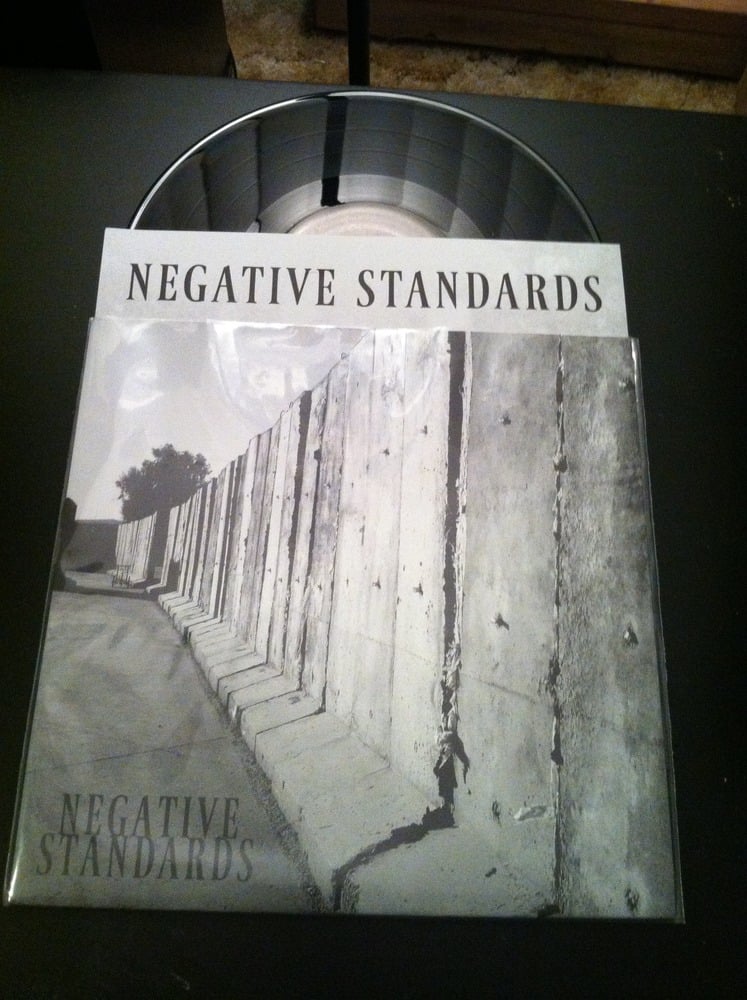 Negative Standards - 'I-V' EP 10"
by Negative Standards
$

11.00
---
---
The threat of war has come home to roost at your kitchen table. It looms over you like smog waiting to pollute and destroy the respiratory system: your family. Negative Standards is dark and dynamic brooding Bay Area Hardcore that confronts jingoism, the cultural myths of heroism, and a war thats become all too personal. Dear brother, don't you see what I see? FFO: HHIG, Amebix, and LBAL
Co released with Halo of Flies & Gay Scientist.
112 copies black vinyl